Posted By: 1minute
Cookie's 2019 Mule Deer Photo Run -

11/23/19
Cookie was out from about Oct 25 through Nov 20 loaded down with cameras and chasing deer. I was absent for the first 2 weeks chasing elk with a rifle. Caught up and helped out over the last portion of her camp out. Numbers were down this year, and she had a tougher time running down some of the bigger boys. A few have familiar faces from previous years, so it's good to see some of the better specimens make it into the rut. Downside, there were not a lot of youngsters to be seen, so pickings might be thinner next year. Also, a 9-day muzzleloader season opened a couple days back, and a few might still buy the farm before that ends. Still though, their genes will be out there.
I picked out about 26 or 7 images and will put up 5 or 6 at daily intervals over the coming week.
First, a guy packing only one brow tine.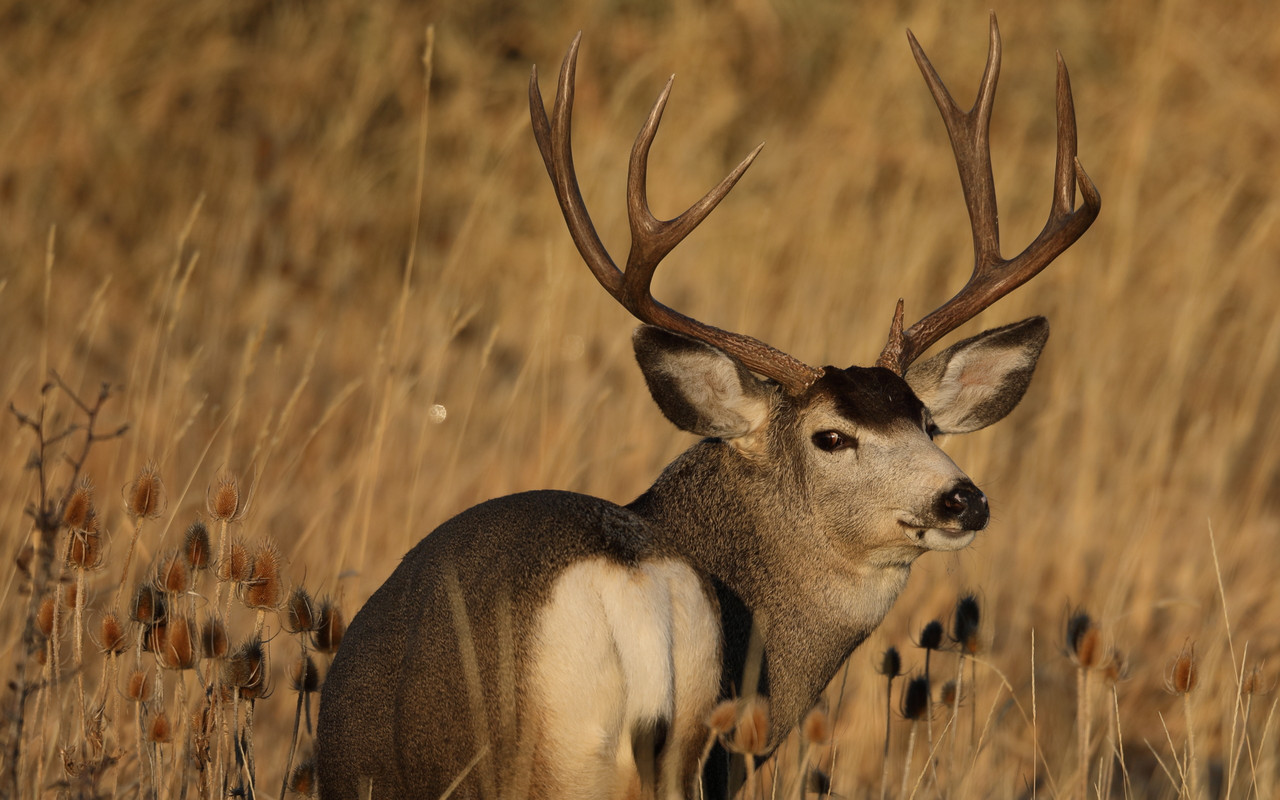 Next a couple of 3By's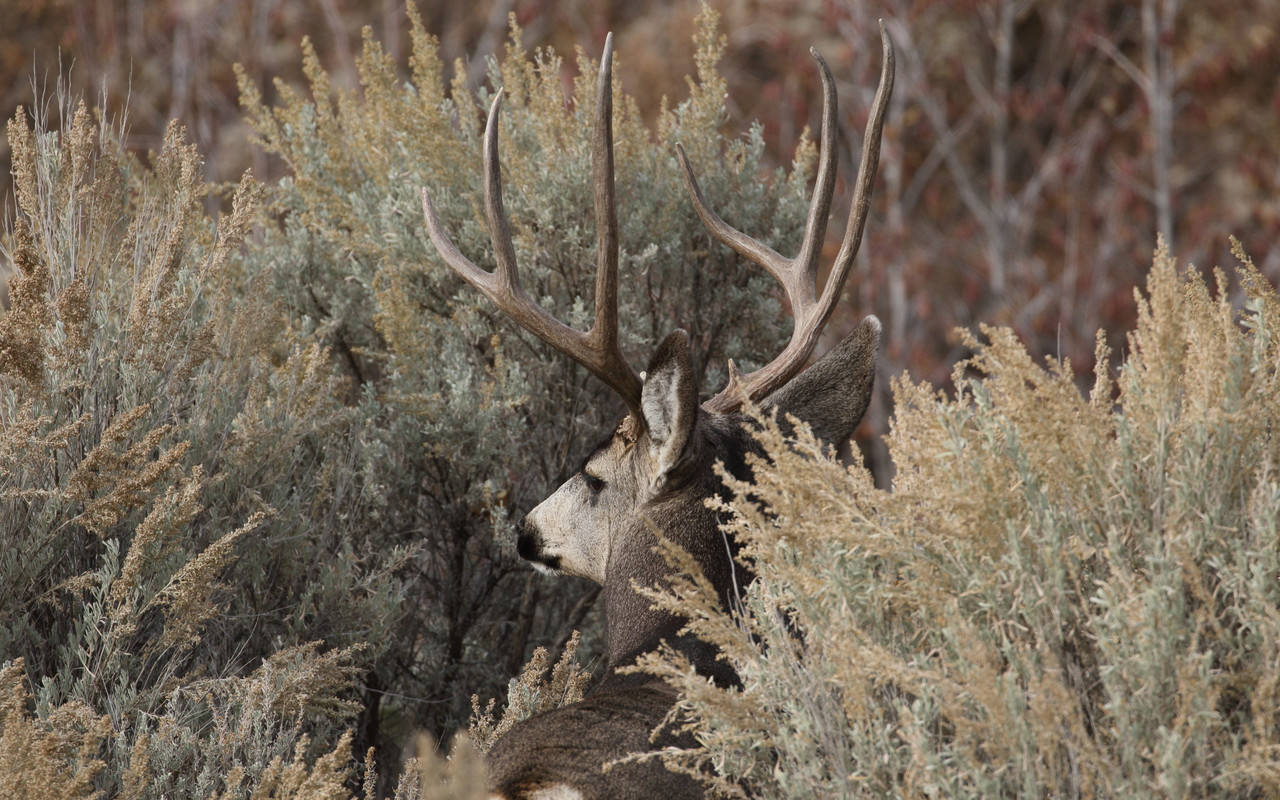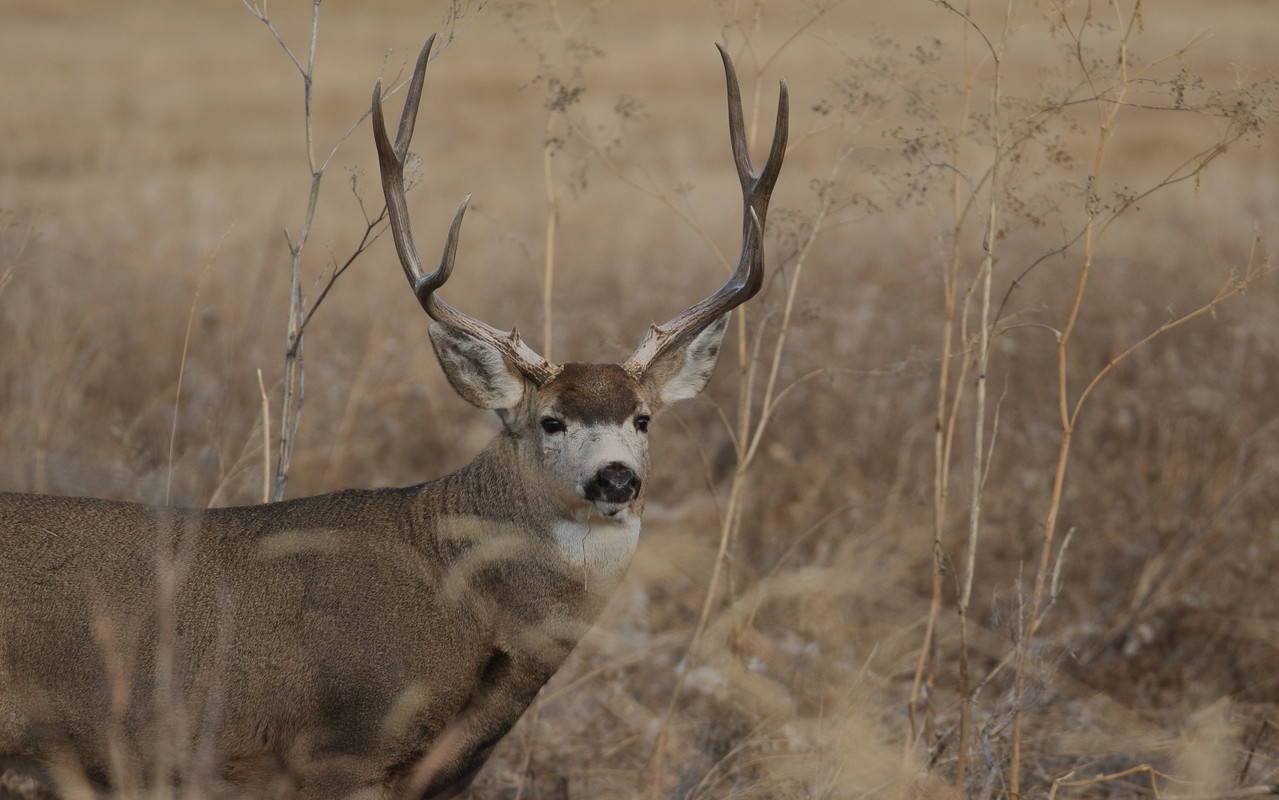 Next a 4By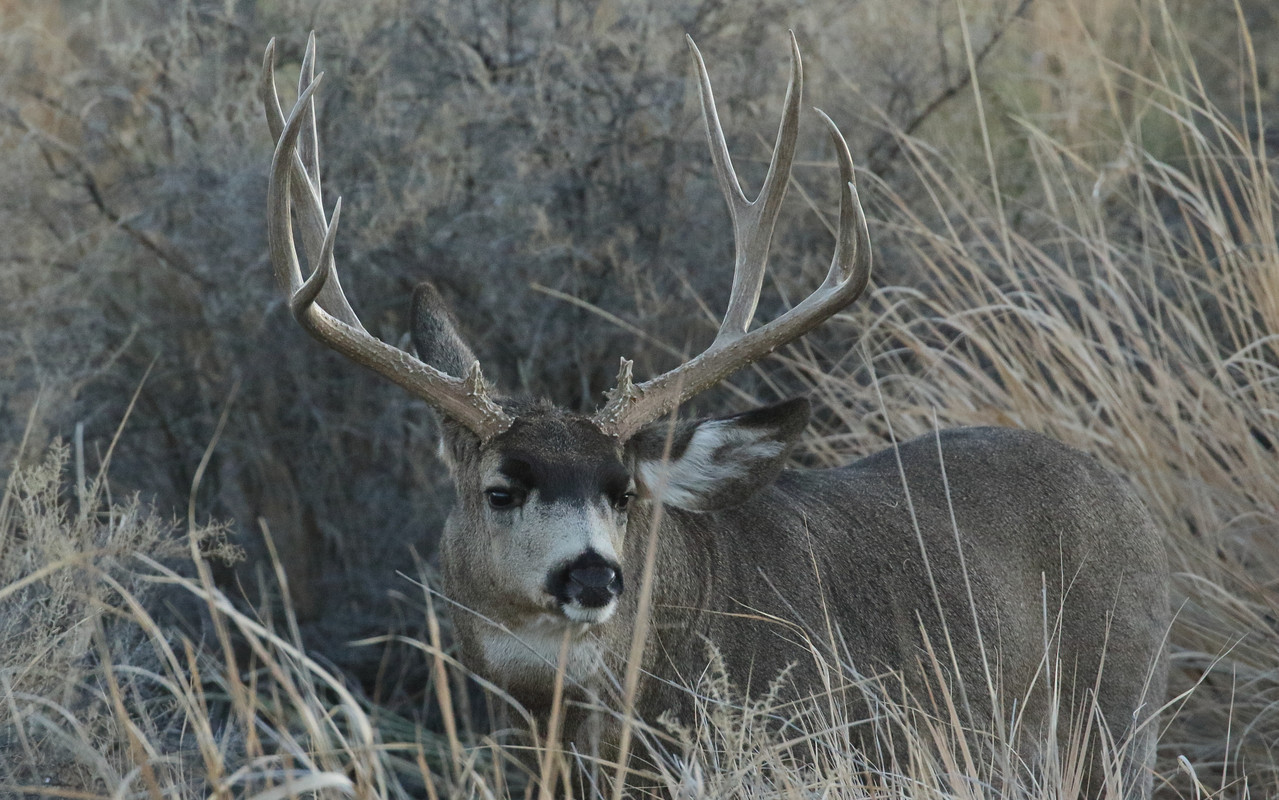 and a couple 5 By 6's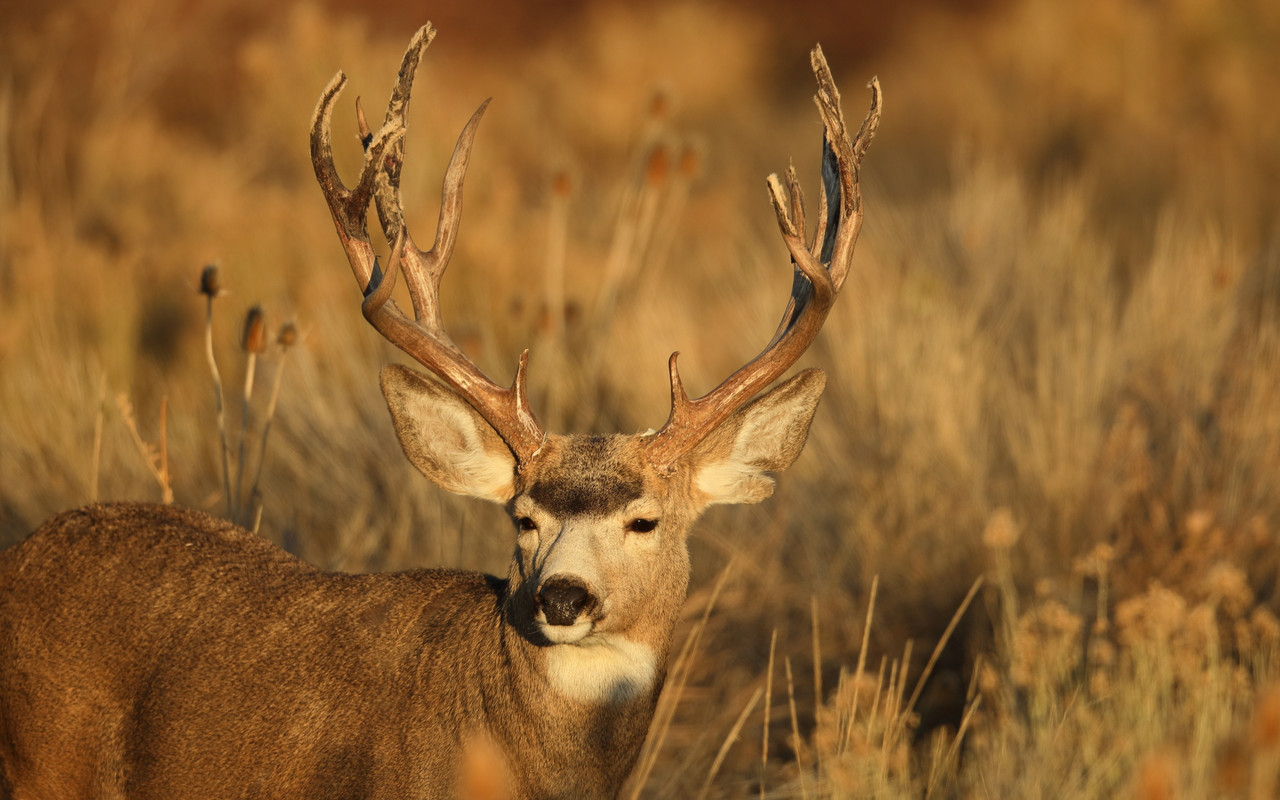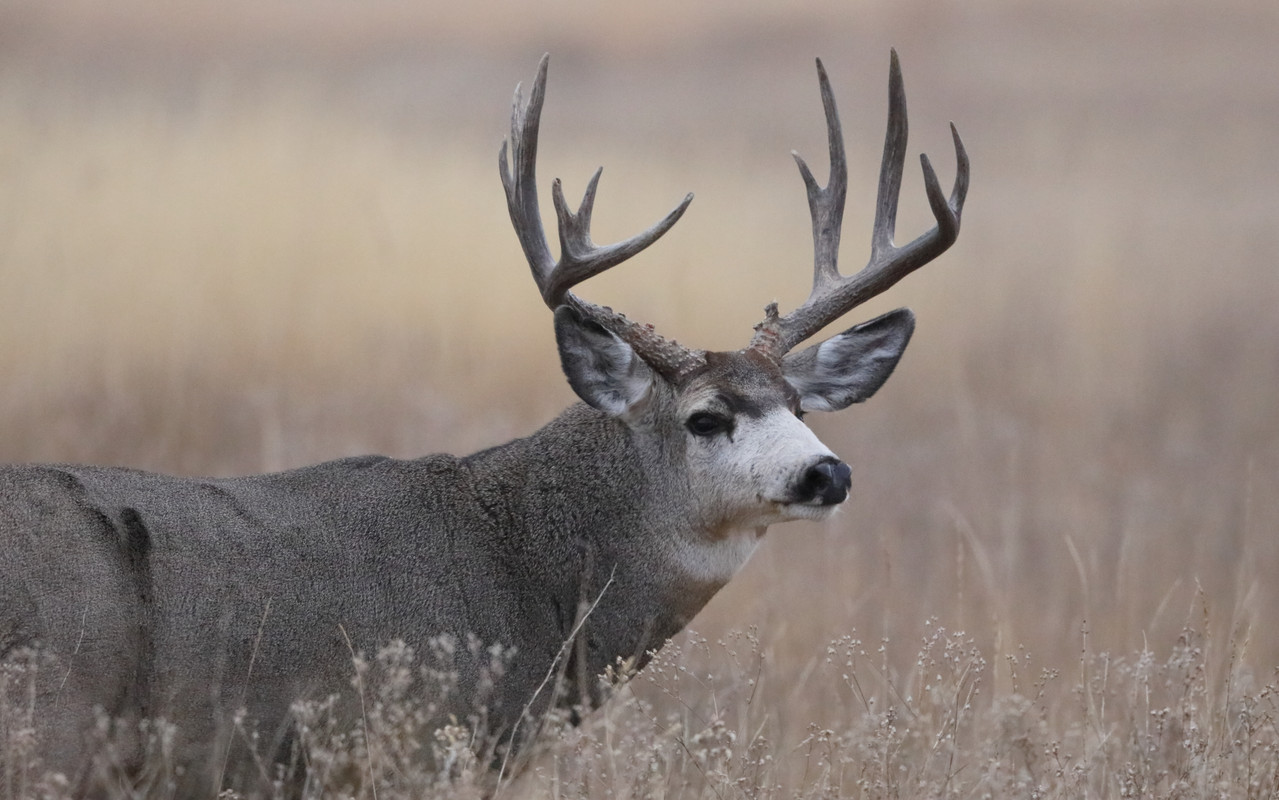 To those still out there best of luck, and see you tomorrow,